It's not just a flat, it's a full experience
It's a way of living
It's your dream experience
Oasis coliving: where inspiration meets motivation
Welcome to Oasis Coliving Tenerife South
Are you looking for a new eye-opening experience? Working and living at the same place? Banish boring workplaces thanks to our delightful apartments located in the South of Tenerife - Playa de las Americas. You'll find us right in the city center so you can reach everything you need from your place.
Accommodation
Oasis coliving provides easy-to-rent, furnished rooms for a pleasant and enjoyable stay in Tenerife. You have the opportunity to work in a quiet and relaxing place and enjoy the breathtaking view from the balcony at the same time. Experience a convenient and cost-effective way of living.
Workspace in the living room
Are you tired to work alone in your bedroom? Internet issues and being bored all the time? Well, what if I told you that at Oasis coliving you would work with a view from your terrace, high-speed Wi-Fi and have your flatmates to talk to?
Do you have an online business or working on your professional growth? Here you can share your experiences with your professional flatmates ready to help and give you a piece of advice.
Fast wifi
Internet issues are well-known around the world and it's worse when you have to work, right? It's not just your problem, working from home is getting tougher for everybody. Don't worry! We've got you covered! At Oasis coliving you get fast Wi-Fi and a good internet connection with a speed of 600 MB/s on average.
Pool
With all the hard work during the day it's getting harder and harder to make time for yourself? We understand the importance of a good break and relaxing at the end of the day or why not, between work sessions. Taking a nice dive in the pool and relaxing with a cocktail is the best option for you in a sunny place at our accommodation.
Everything is within walking distance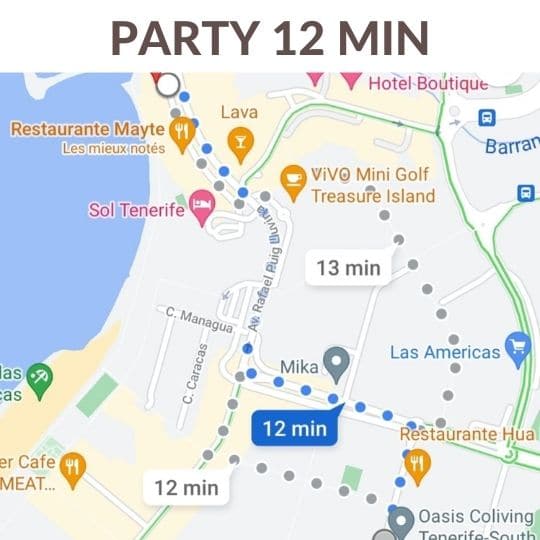 Home away from home
They say home is not a place, it's a feeling. Don't you miss to feel like home? Like in a student exchange, where you are meeting people and you just feel comfortable talking and exchange beautiful memories?
Are you looking for a moment or experience that can change the course of your life? This is what you get here, at Oasis Coliving, a brand new experience in a beautiful and strong community. The aim is focused on working, relaxing and interacting with inspiring people. You can have easy collaborations, networking, creating business and why not, having activities with your perks, going to the beach, eating together, working out, practicing yoga and dancing.
Profile of your flatmates
Every day people from around the world join our diverse community.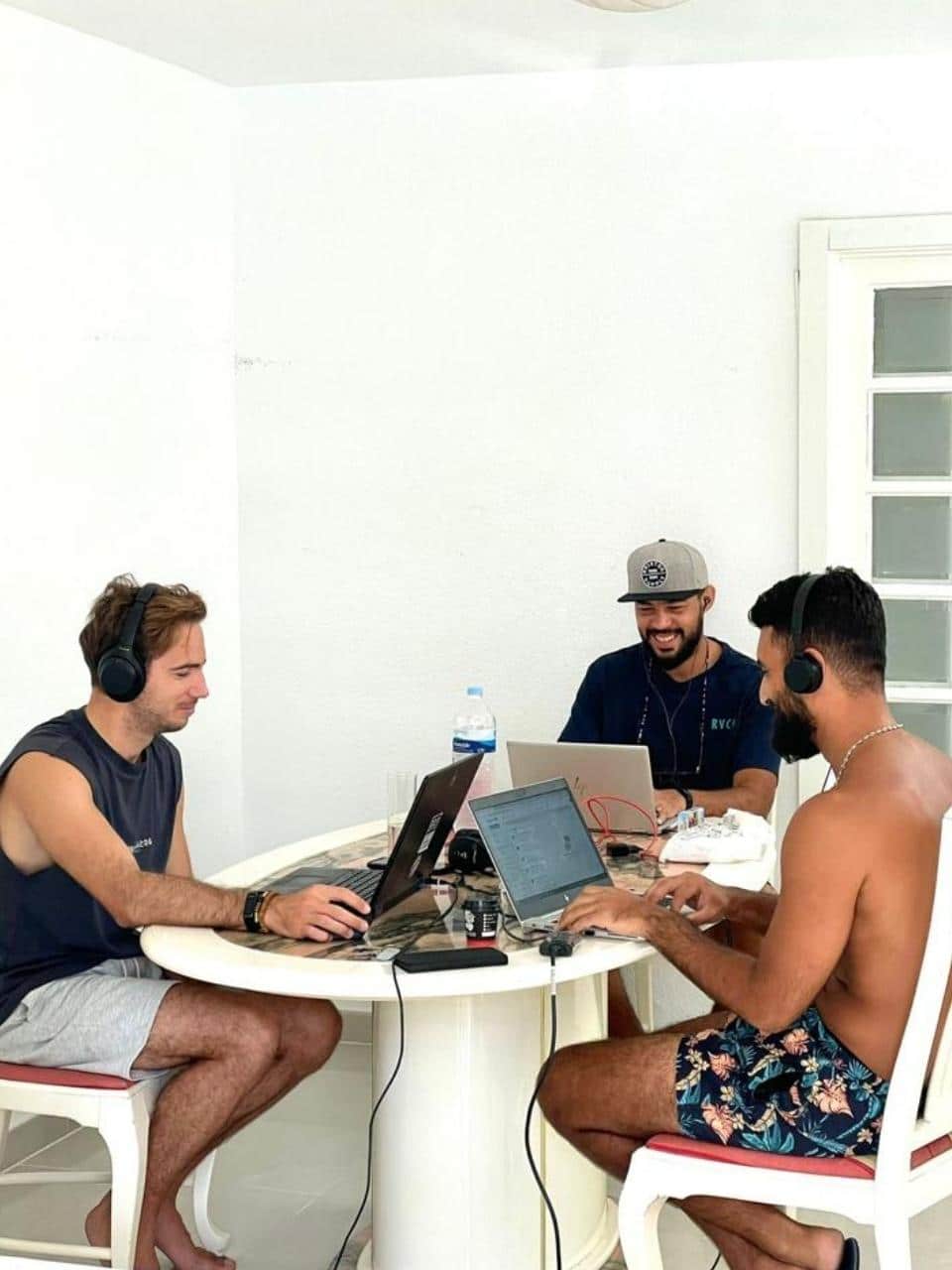 Designers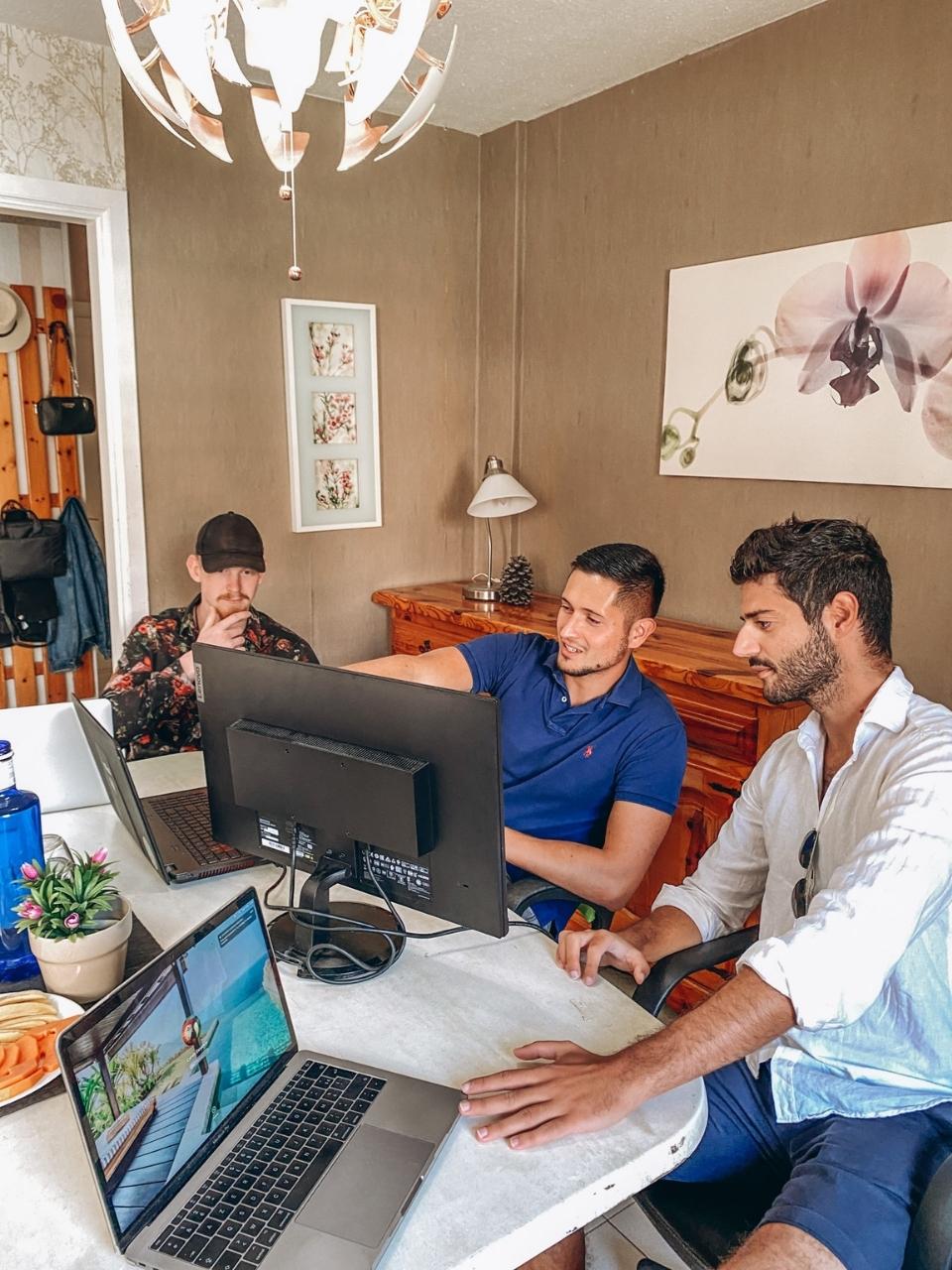 Marketers
Programmers
Traders
Influencers
Camilo Escudero
MARKETING
Event Manager
Barbara Bozsek
DESIGNER
Accomodation manager
Yannick Voncken
CREATIVE DIRECTOR
Web developer
Our Partners
Special prices and discounts for the Oasis Coliving Members!